Programme for Life long career orientation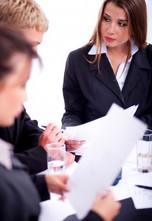 The aim of the programme is to increase the employment percentage and fostering entries of the unemployed into the labour market under the initiative of the Active employment measures.

Target groups of the programme are divided into three basic groups for which special workshops are conducted:
1. Unemployed over 50 years of age - support to long-term unemployed in developing job searching skills, activating them for effective performance in the labour market, assisting in decision to engage in further activities to identify individual skills, learn about different ways of recruitment and job seeking. The program lasts 16 teaching hours that are carried out within three days. It contains three modules, namely the current achievements, career goals and job search skills.

2. Directly employable persons who can enter labour market independently, employed people who want to change job, motivated unemployed people - basic information about the labour market and employability competencies. The workshop includes 24 teaching hours and lasts for six days. Contains a motivational meeting and four modules: identification of competencies, labour market, employers and effective communication.

3. Long-term unemployed people - participants in the program should recognize their own position in the labour market, they are trained to manage their own careers and actively solve unemployment, gain skills and get job search help and support activities. The workshop consists of two parts. In the first ten days of the 40 teaching hours are carried out following modules: understanding labour market, motivation for active performance on the labour market, support for dealing with unemployment and for helping them to discover their own acquired skills to seek employment. After the theoretical part follows the common accompaniment, which is 48 teaching hours in six weeks. During the practical part they get the opportunity to present themselves to employers and get the help they need for job seeking.
Working methods in all three are giving information's, guidance and motivation, experiential work in small groups, group discussions, case analysis, action planning and simulation.